You Forgot Something!
Remembering the Benefits of God's Love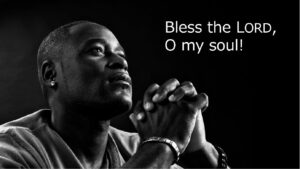 Scripture
Psalm 103:2-5 Bless the Lord, O my soul, And forget not all His benefits: Who forgives all your iniquities, Who heals all your diseases, who redeems your life from destruction, Who crowns you with lovingkindness and tender mercies, Who satisfies your mouth with good things, So that your youth is renewed liked the eagle's.
Romans 8:37-39 Yet in all these things we are more than conquerors through Him who loved us. For I am persuaded that neither death nor life, nor angels nor principalities nor powers, nor things present nor things to come, nor height nor depth, nor any other created thing, shall be able to separate us from the love of God which is in Christ Jesus our Lord.
Thought for Today
We all have moments of fear, doubt, sadness, and other despair. The sad reality is these emotions can result in a life of hopelessness if left unchecked. The devil desires nothing more than to devour the very existence of joy and peace. As believers in Jesus Christ, we are promised a life of more abundance than we can imagine (John 10:10, Ephesians 3:20).
Remember, God understands that you are human. He has pity for you. He is likened to a father who has compassion for his children (Psalm 103:13) when they are hurting. He left His Word to remind you of blessings you may have forgotten.
Read the above verses in Psalm 103 again. Have you been the beneficiary of any of these mercies in your lifetime? Allow these scriptures to jar your memory. When lies of the enemy try to overshadow your light, meditate on what He's done for you personally. Let your heart fill with gratitude as you recall God's love toward you and those you love.
Remembering what the Lord God has done for others is another faith-building exercise. God is the same yesterday, today, and for eternity (Hebrews 13:8). Study and memorize His goodness and mercy toward His people throughout history. You will find comfort and hope knowing that He offers you the same love and devotion.
Psalm 77 is an example of this truth. Asaph was one of King David's most gifted singers. At one time, he was so deeply troubled that he cried out to God throughout the night. Still, his soul was not comforted (verses 2 and 3) and his spirit became overwhelmed. Asaph chose to recall prior works of God as he sang in Psalm 77:11, 12:
I will remember the works of the Lord;
Surely I will remember Your wonders of old.
I will also meditate on all Your work,
And talk of Your deeds.
Recalling God's strength, mercy, and miracles triggered healing and restoration in the psalmist! He sang praises to God for His greatness and wonders.
This season of prayer and fasting is ideal for strengthening your foundation of faith. Allow every prayer you speak and each scripture you read to sink deeply in your spirit. Apply them to your life every minute of the day. You will reap a bounty of rewards when you make a habit of remembering God's blessings. Your mind will stay focused on Him and not your circumstances. Your faith will be strengthened and your spiritual weapons sharpened. You will stand before God more than a conqueror with a heart filled with praise and promise!
It's Time to Pray
Father God, as a body of believers we stand on Your Holy Word as truth. Sharpen our minds so that we can learn and retain the promises in the Bible. You said nothing can separate us from Your love and we believe and depend on this promise. Thank you for keeping us near You "in all these things", never leaving or forsaking us. We ask you to remind us of Your love as we face issues of life this day and those to come in the future. In the name of Jesus…Amen