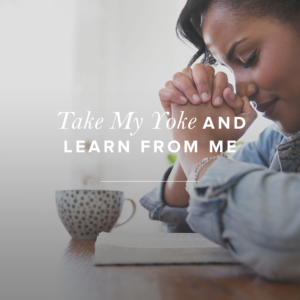 Scriptures
Matthew 11:28-30 "Come to Me, all you who labor and are heavy laden, and I will give you rest. Take My yoke upon you and learn from Me, for I am gentle and lowly in heart, and you will find rest for your souls. For My yoke is easy and My burden is light."
Hebrews 4:15 "This High Priest of ours understands our weaknesses, for he faced all of the same testings we do, yet he did not sin."
How much weight do you carry every day? That question is not directed at your physical weight or even the weight that you carry in your wallet, backpack or purse. The question is intended to spark an inventory of the stress, anxiety, cares and concerns that you carry in your heart, soul and mind every day as you go about your daily routine. Each of these emotions and the people and issues that they are connected to create a 'weightiness' that consumes your thoughts and drains your energy…whether you realize it or not. When you allow these things to accumulate, they become a load that can sink you into deep sadness, despair and depression. Jesus never intended for you to carry these heavy burdens alone. Certainly, He came into your life to save you from your sins and to give you everlasting life. But He also came to give you life that you might have it more abundantly.
Jesus is your burden bearer. Hebrews 4:15 (NLT) describes: "This High Priest of ours understands our weaknesses, for he faced all of the same testings we do, yet he did not sin." Only He gives true rest to the weary soul. He wants you to bring your struggles, cares and concerns to Him because He loves you and cares for you. There is no weight in your life that He cannot carry. He wants to lighten your load so that you can walk in greater freedom and experience the abundant life that He has for you.
It's Time to Pray: Lord Jesus, sometimes my load is heavy and my heart is burdened with the struggles in my life. Teach me to anchor my faith in you and to learn to bring them to you and trust you to bear them for me and 'lighten my load'. Amen!