Day 7 January 14, 2023
Stay Focused Like Nehemiah
Exposing Distractions Disguised as Good Works
Scripture
Nehemiah 6:3 So I sent messengers to them, saying, "I am doing a great work, so that I cannot come down. Why should the work cease while I leave it and go down to you?"
1 Corinthians 7:35 And this I say for your own profit, not that I may put a leash on you, but for what is
proper, and that you may serve the Lord without distraction.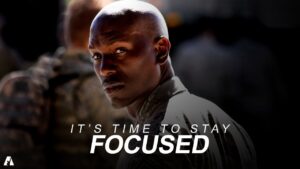 Thought for Today
Distraction can draw attention away from an assignment, destination, or even a purpose. If you are like most people, it is not easy to refocus after an interruption. The devil regularly uses interference to break our concentration as we serve the Lord.
The book of Nehemiah teaches a great lesson in finishing an assignment without giving in to intervention. God used Him to lead rebuilding the walls surrounding the city of Jerusalem. This was a significant task. The barriers protected God's people. They also symbolized the establishment of the Jews as a people of God.
From the start of the project, Nehemiah's enemies used trickery and other means to divert his attention. His words in Nehemiah 6:3 were in response to their fourth attempt to meet with him. They pretended to offer a gesture of friendliness. He saw through their façade. His response was, "they thought to do me harm" (Nehemiah 6:2). Nehemiah declared he would finish his assignment, completing the walls in fifty-two days.
The devil uses the same distracting tactics today. Second Corinthians 2:11 assures believers they are not unaware of his devices. You can easily spot open interferences and thwart attempts to disrupt your focus. Phone calls or text messages, social media, and various forms of entertainment are common diversions. Your thoughts can cause you to lose focus during study and prayer time.
Diversions also hide behind well-meaning activities. The account of sisters Martha and Mary are an example of this (Luke 10:38-42). Martha was distracted by many tasks in their home. Mary sat listening intently to Jesus. The Lord corrected Martha for requesting Him to tell Mary to help her. He said she was distracted by many things when one was needed.
Was Jesus chastising Martha for doing her chores? No, He was teaching her to prioritize her time and attention. In other words, good things often have the potential to distract us from matters that are in our best interest.
For example, uplifting Christian music encourages the soul. But when the Holy Spirit prompts a believer to read the Word on a given day, obedience should preside over the enjoyment of Gospel music.
Hidden diversions are not always bad habits. They keep you too busy to realize you are not giving the Lord the time you once did. Working overtime, maintaining relationships, and so-called "self-care" are all acceptable activities. Yet, even positive actions are distracting if they take priority over your fellowship with Christ.
Unavoidable circumstances, such as illness, will arise and may disrupt your usual routine. But in general, what you do most often should reflect Christ, "who is your life" (Colossians 3:4).
You may be starting to lose your godly focus if:
At bedtime, you realize you have not prayed or read the bible.

Church service and bible study attendance drop.

Physical discomfort (such as hunger or sleepiness) regularly disrupts your quiet time with God.

You rarely speak about the Lord during conversations.

Serving God becomes a burden and not a joy.
These are just a few indicators you may be distracted. Everyone has different personalities and
circumstances. But if believe you've been unfocused in service to the Lord you are not alone. All
brothers and sisters in Christ have gone through the same test of the enemy. Resist him and stand firm
in the faith (1 Peter 5:8, 9).
The wonderful truth is that the Lord loves you and is ready to help. Pray without ceasing for guidance
and quietly listen for answers. Accept support from a trusted brother or sister to encourage you to put
God first. Feed on the Word of God daily.
As a servant of Christ, you are doing a "great work", as did Nehemiah. The Good Shephard desires to be
your first love. Trust that He will guide you back to paths of righteousness (Psalm 23:3).
It's Time to Pray
Gracious and loving Father God we seek to put you first in our lives. Give us the desire and discipline to make you our priority, for only by Your grace and mercy do we exist. Thank You for redemption, forgiveness, and reconciliation through the blood of Your Son. In the name of Jesus…Amen